Commercial
Interior
Design
Concept, Design & Fitting Services
At FIT Office Interiors, we are passionate about creating functional, beautiful and sustainable office spaces. Our team of experienced designers and fit out specialists will work closely with you to bring your vision to life. From initial concept and design, to final execution, we offer a full range of services to transform your office into a functional, stylish, and inviting space. Our Office Fit-Out Services include office design and space planning, mechanical and electrical work, office refurbishment, and much more. Let us help you create an office space that you and your employees will love.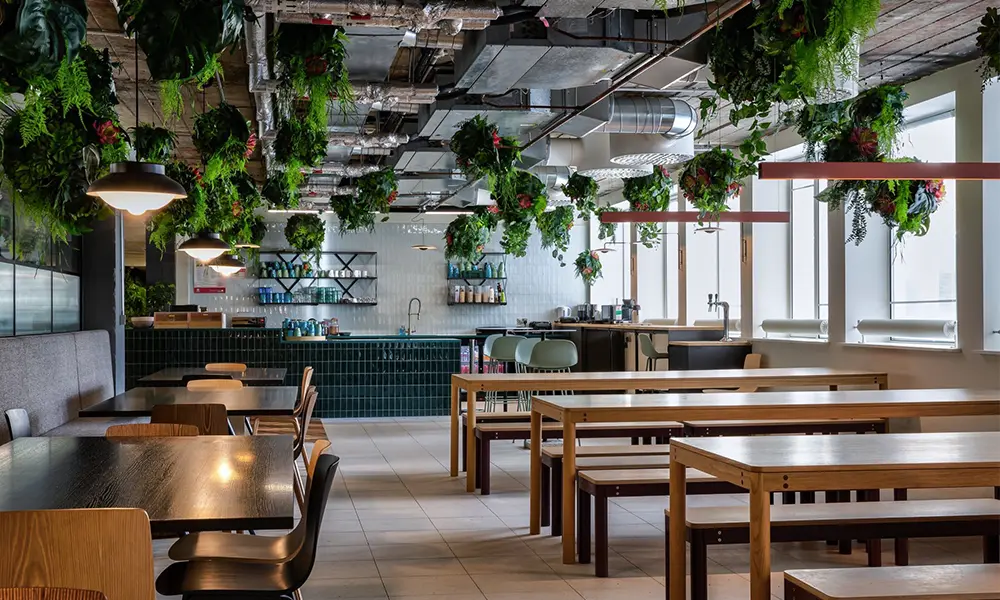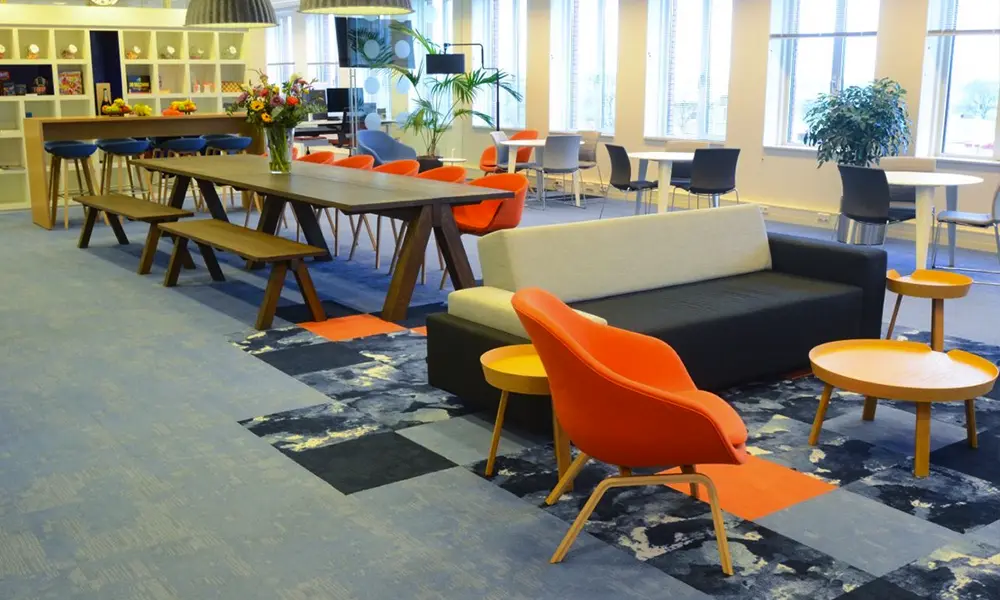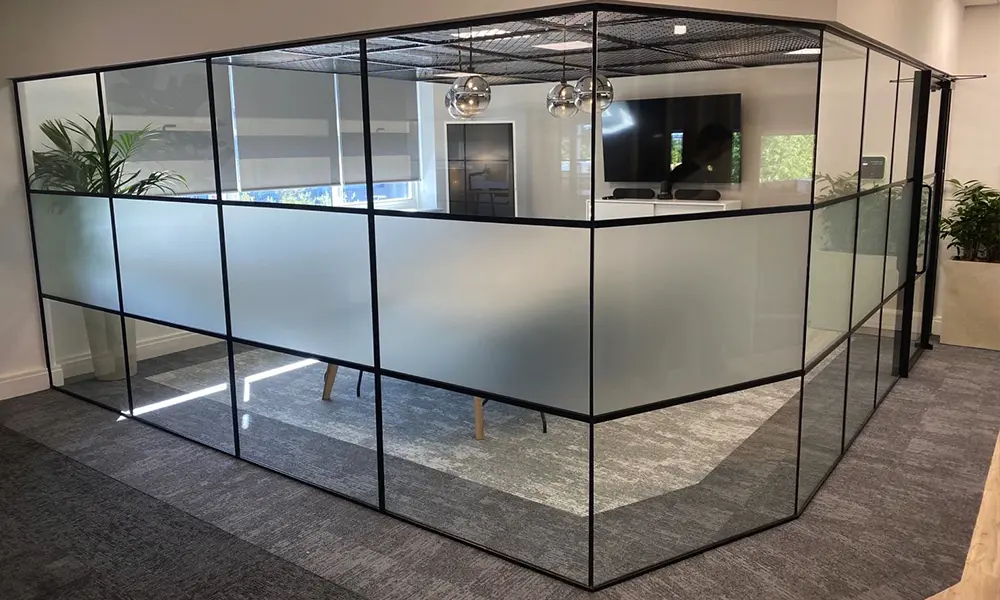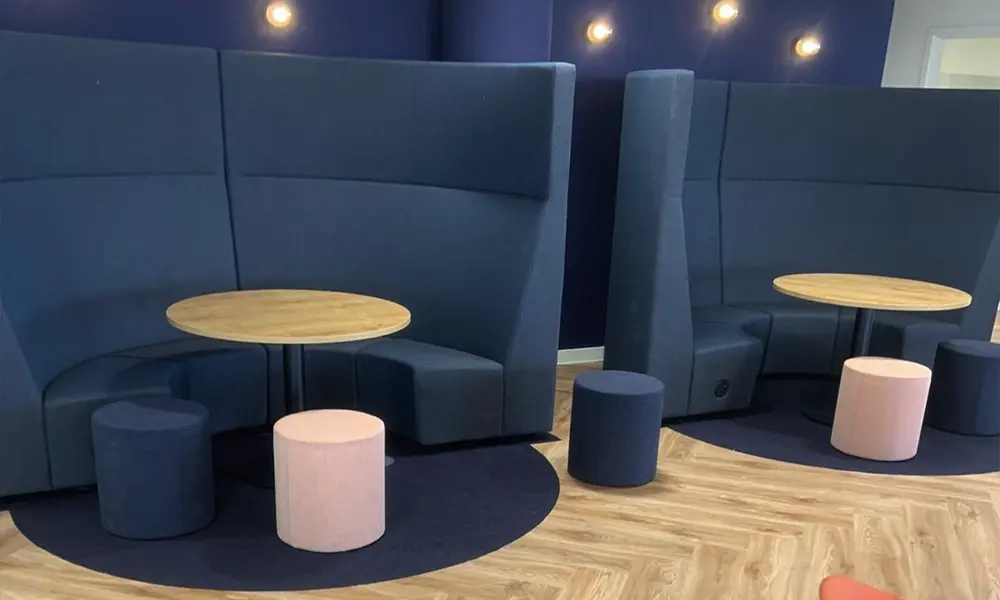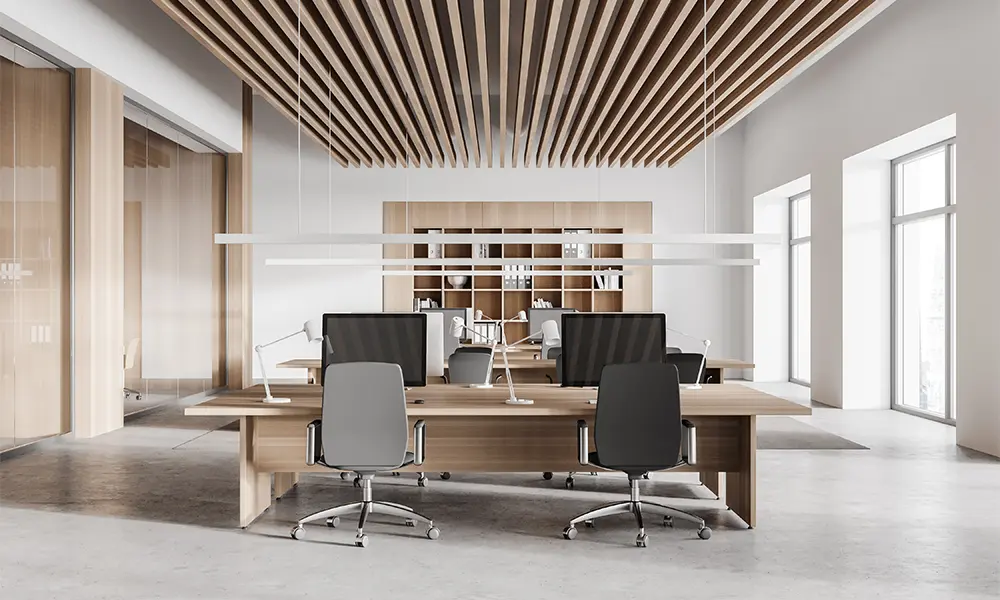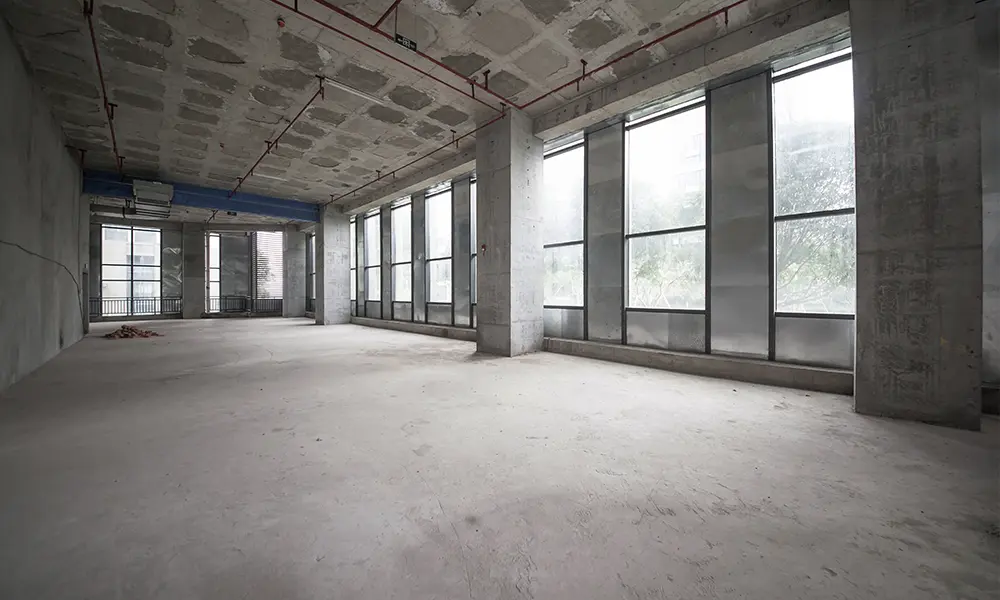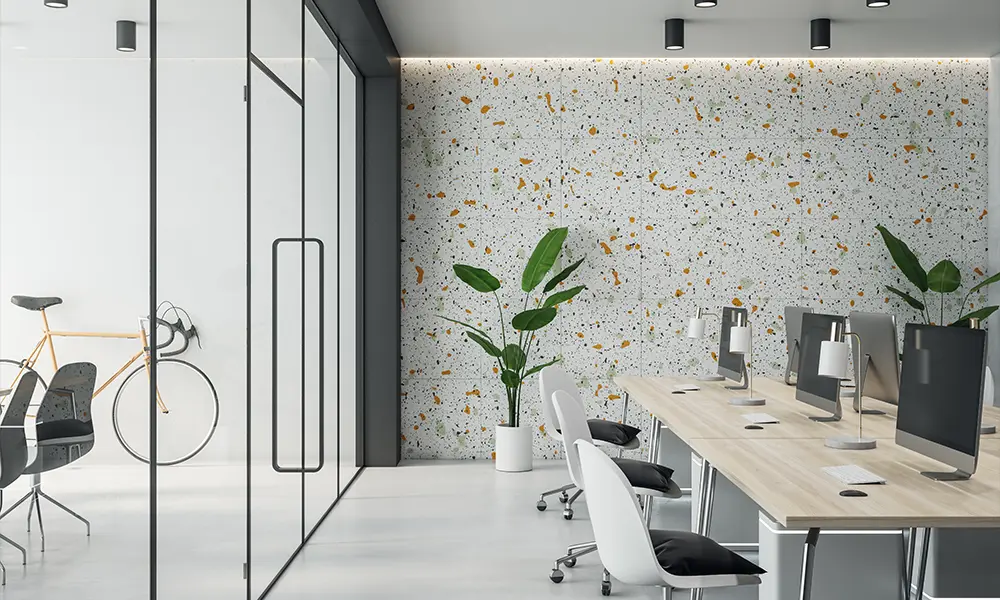 Stage 1
Listening & Understanding
First, we listen to your needs and your wants, so that we can understand your specific requirements. Only with communication do we gain a thorough understanding of your needs for us to then understand the direction of your business and how your new workplace can contribute to that.
Stage 2
Site Survey
We will then conduct a comprehensive site survey of your working space; this may take more than one visit dependant on the scope of works.
This will highlight any areas of concern within the environment with regards to the potential planning of the new scheme.
Stage 3
Planning and Design
The design stage is a fundamental step, translating your brief into the perfect design solution while considering budget constraints, timescales and business goals.
FIT work with some of the leading manufacturers throughout the UK, allowing us to find the furniture that best suits your requirements and budget.
Stage 4
Estimating
We can help you determine a project budget at the early stages, knowing your ideal budget will help us specify the right products for your project.
If you are unsure of how much you should be budgeting, our in-house team can help guide you with this with some early-stage figures.
Stage 5
Processing
Effective communication is essential to a successful delivery, therefore we will appoint you a dedicated project manager who will work alongside you to ensure that our plans and designs do not waver through to completion.
The same project manager will organise everything from required materials, contractors and furniture while tending to any future changes you may require.
The project manager will be your go-to member for almost every enquiry you may have and will always be available for you.
Stage 6
Fit-Out
Once the new office fit out has begun, you can choose to be involved in the process as much as you like. The dedicated project manager is more than capable of running the entire project, organising materials, contractors and all the finishes for your project. 
The project manager will keep you fully informed with progress and developments on the space and will liaise directly with you.
We only work with our approved teams and contractors that we have used over the years that have proven themselves invaluable to FIT.
Stage 7
Handover
Once the project is complete, you will have to do little more that move into your new workspace.
We will provide all information required to optimally use your new space, including maintenance information for the equipment that is required.
Our support doesn't just stop there, we will be on hand for months after the project completion, ensuring that you are still satisfied with the transformation of your workspace and being available should you have any future needs.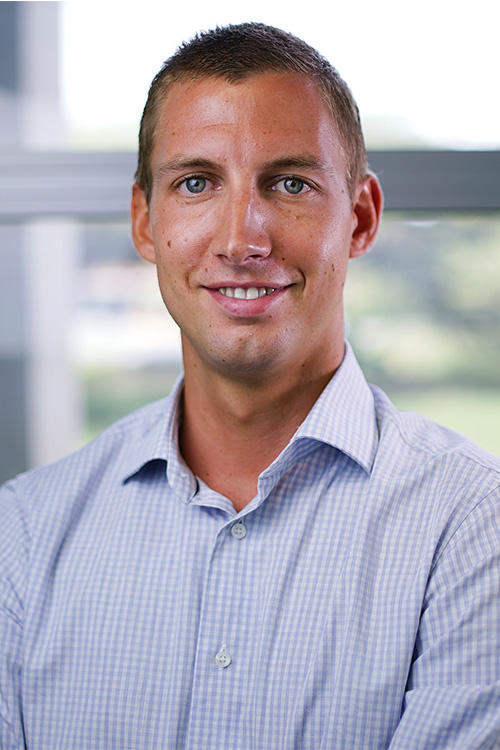 "My office now has a cohesive and stylish look that truly reflects my business"
As a business owner, I was hesitant to invest in custom office furniture because I was concerned about the cost and the process. However, working with FIT Interiors completely changed my mind. Their team of experienced designers listened to my needs and preferences and created pieces that were not only beautiful and functional, but also fit within my budget. And the end result was truly stunning – my office now has a cohesive and stylish look that truly reflects my business. I couldn't be happier with my decision to work with FIT Interiors and I highly recommend them to anyone in need of top-quality office furniture.
JOHN WILLIAMS, OWNER - WILLIAMS & ASSOCIATES LAW FIRM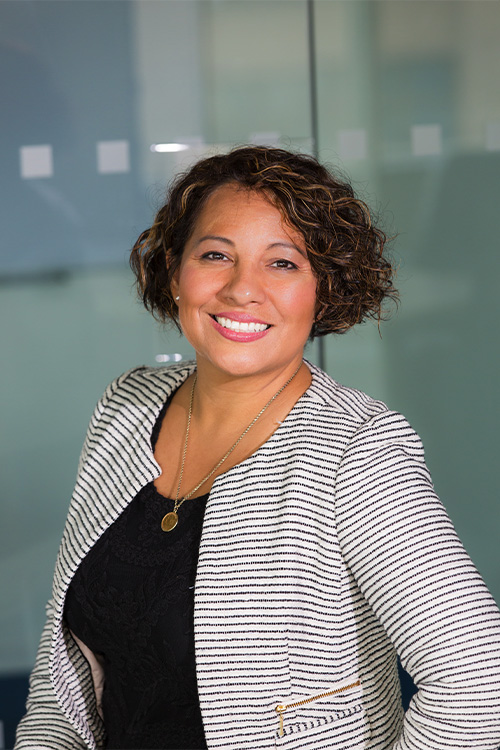 "From start to finish, the team was professional, efficient, and easy to work with."
I recently hired FIT-Out Interiors to completely overhaul the design of our workspace. From start to finish, the team was professional, efficient, and easy to work with. They listened to our needs and came up with a design that exceeded our expectations. The end result was a modern and functional office that has improved our productivity and morale. I highly recommend this company for anyone in need of an office fit-out.
ELEANOR LEVY, DEVELOPMENT MANAGER - TOUCH FINANCIAL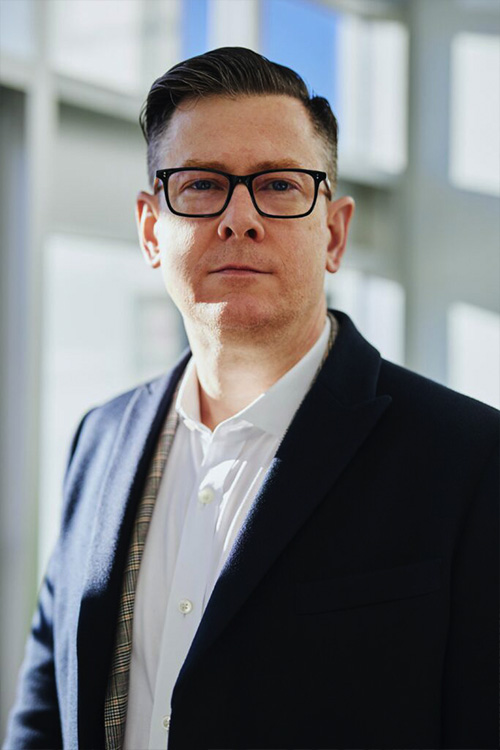 "FIT turned our ideas into an expertly designed and functional workspace."
As a business owner, finding the right office fit-out company is crucial to the success of your company. I recently had the pleasure of working with FIT and was thoroughly impressed with their level of professionalism and expertise. From the initial consultation to the final reveal, they were attentive to our needs and delivered a stunningly designed and highly functional workspace. Our team is now more productive and our clients are impressed with the updated look of our office. I highly recommend FIT to anyone in need of a top-quality office fit-out.
JOHN SMITH, CEO - FUTURES GROUP
Let's discuss your next project.
If you're interested in learning more about how FIT Office Interiors can help transform your workspace with our Office Fit-Out Services, we'd love to hear from you. Simply fill out the form below and one of our representatives will be in touch to discuss your project in more detail. We look forward to working with you!
Tel: 0115 917 5868
Email: sales@fit-interiors.co.uk
Mon – Fri, (08:30am – 17:30pm)